Your Stories.
The power that we all hold in sharing our stories is immense. Every IBD patient story that goes out affects the perception of our diseases out in the world. Take in others' stories of empowerment, resilience, and awareness.
Get included here, we'd love to share your slice of life with IBD: Share Your Story
---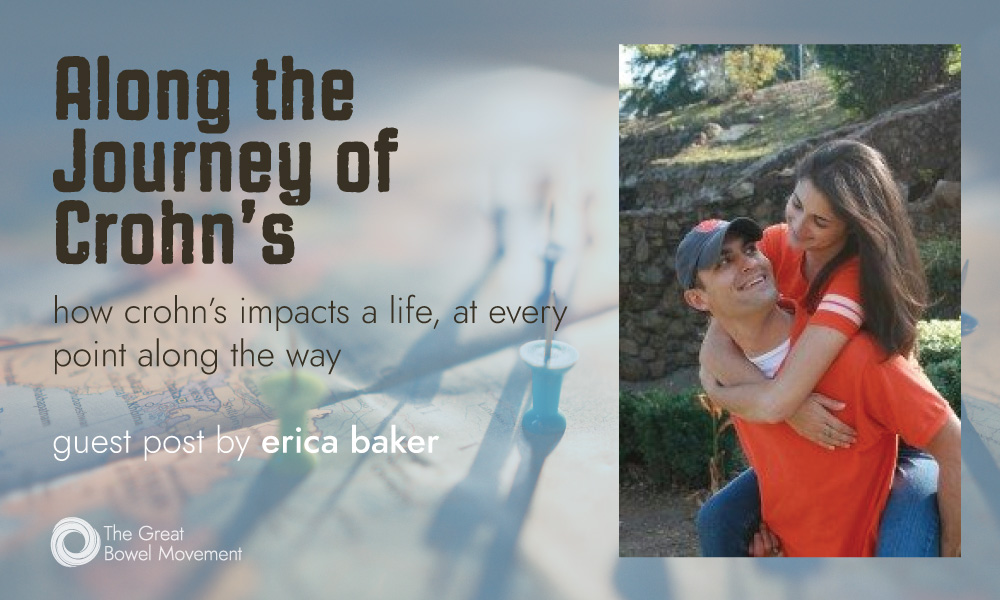 I don't know where to begin. It has been suggested to me many times that I write down the story of my journey through college, getting a grown up job, getting married, having a baby and oh, yeah having Crohn's disease. I am not truly sure where to begin with this story, so I will ...