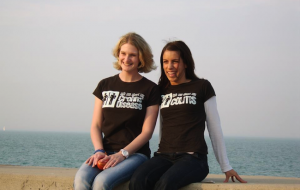 We started in 2010, as just two IBD patients like you, who wanted to do something about it. Our mission from the beginning has been to foster conversations surrounding the complexities and realities of IBD, fueled by an empowered, active community of patients and caregivers like you.
There's a huge power that we all hold, to be able to look someone else in the eye and share our IBD truth, to create those education moments and increase awareness in our daily lives, in our existing worlds.
We're a 501c3 federally recognized non-profit, but we're still powered by just a few patients (and caregivers!) like you. We do this in our free time, with our heart and our guts, to keep changing the world for everyone affected by IBD.  And we're glad you're here to join us.
After all, patient, caregivers, family, friends, we're all in this together, and we all have stories that matter.
---
We'll bring back our existing posts, resources, and patient perspectives, along with some new stories and content – soon! Thanks for your patience as we chip away at rebuilding. Want to help contribute? Reach out!